Jameson Hubbs
Project Management | Design | Fabrication
SF Bay Area, California
Lead Artist
The Brain Cell Bell
Introducing the world's first musical instrument designed to sit inside of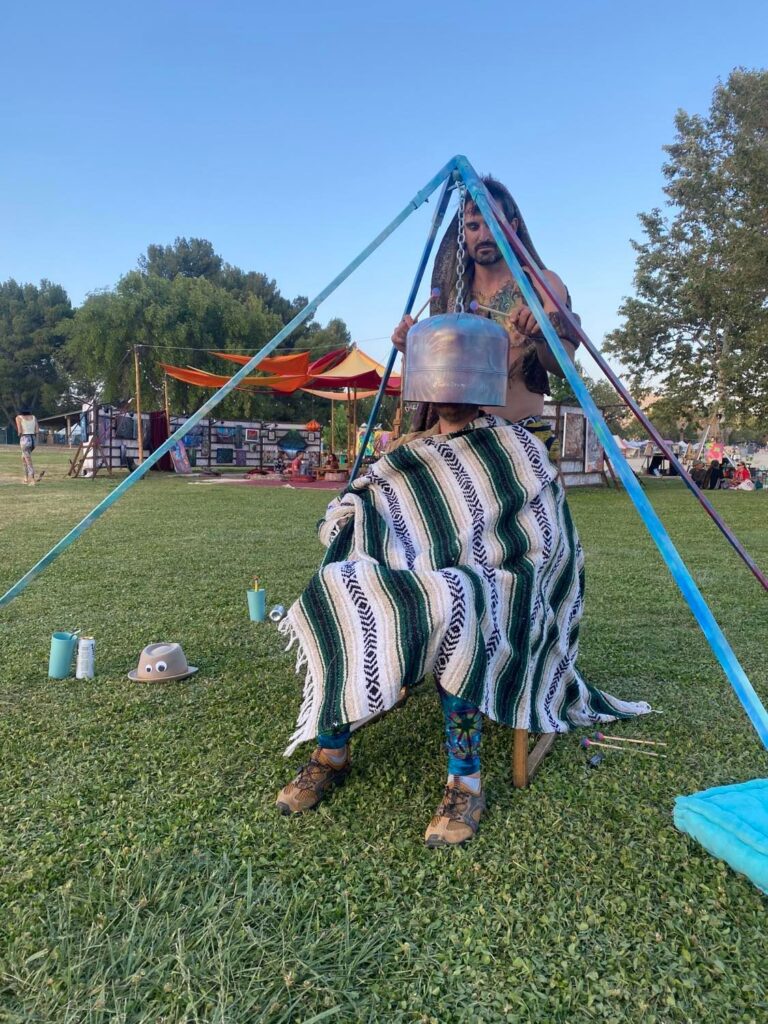 First created in 2017, the Brain Cell Bell is an invention of sorts that combines the steel tongue drum with a simple bell design that provides an immersive experience that brings people together through play, relaxation, and creative expression.

The notes of the instrument are in the same scale and arranged to guide anyone to drop into a flow state regardless of musical training.
This piece has been well received at a variety of events ranging from festivals to block parties because it offers attendees a highly accessible form of play that facilitates social connection and de-escalates anxiety.
While some activations include Jameson offering direct sound baths and light guidance to participants, the real magic of this piece rests in the spontaneous play that arises for those who wander past this peculiar public musical instrument and add their expression to the environment.
Genius Drums
Business owner and maker of handcrafted steel tongue drums since 2016 | geniusdrums.us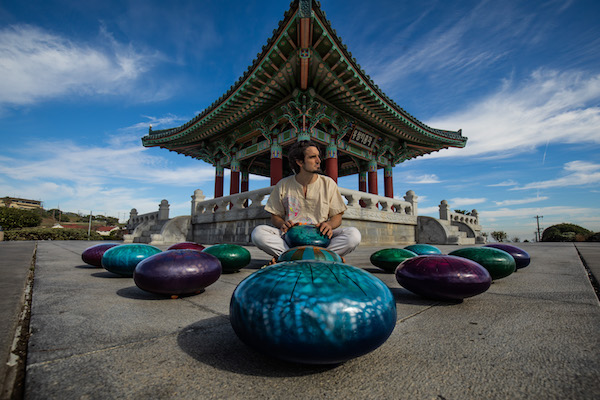 The Infinitree
Temporary installation featuring tactile bass chambers and interactive instruments, commissioned by the city of North Hollywood for an open streets event in 2018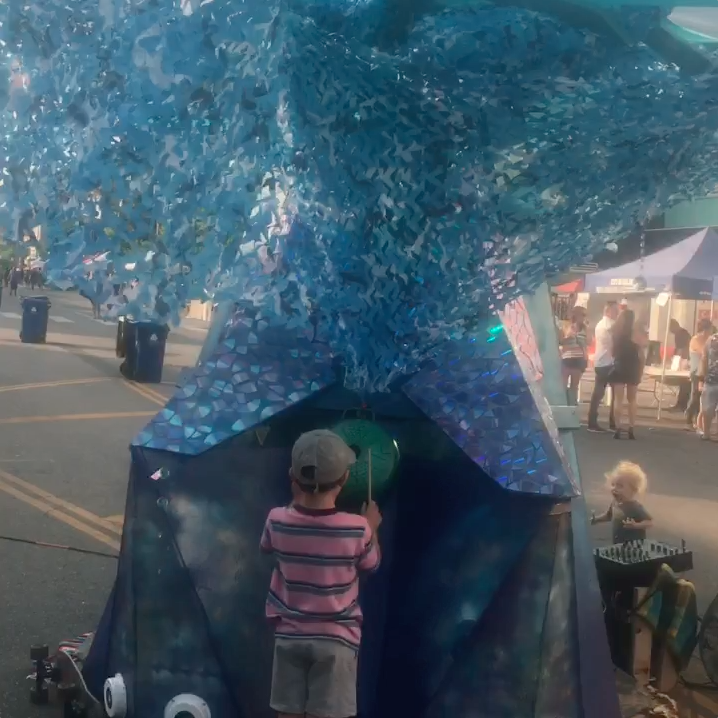 Floating Sound Temple
Interactive environment commissioned by the 2017 Oregon Eclipse Festival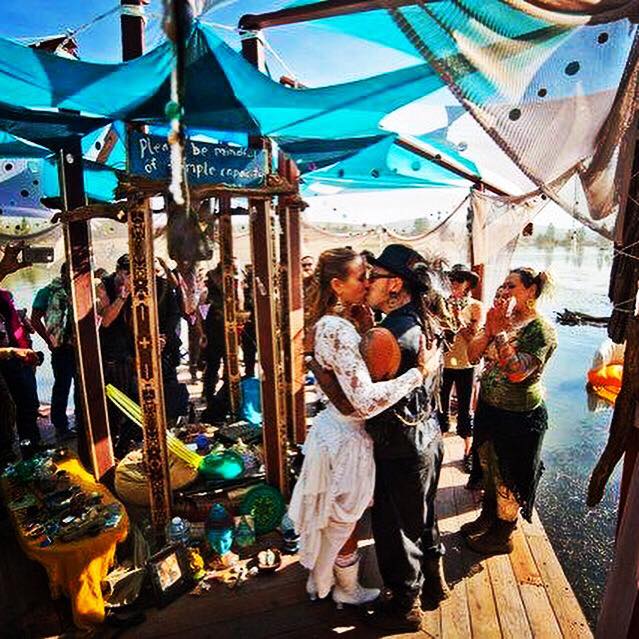 Concepts
Modeling in SketchUp and Rhino, with rendering done with V-Ray and Enscape
The Sonarium
Proposed for 2023 Burning Man Honorarium program, currently under review by selection committee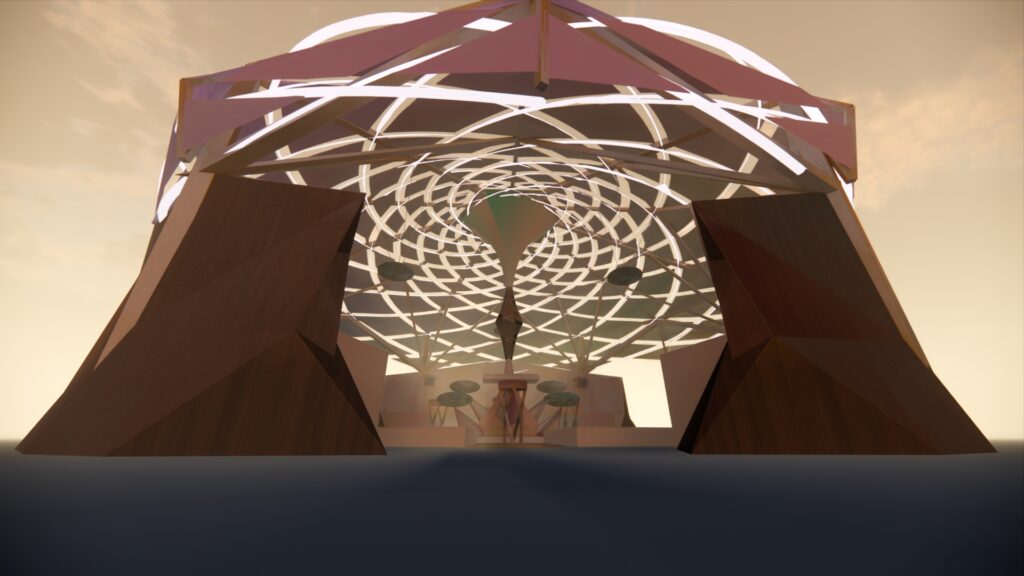 SoundScape
Permanent public installation proposed for the city of Glendale in 2021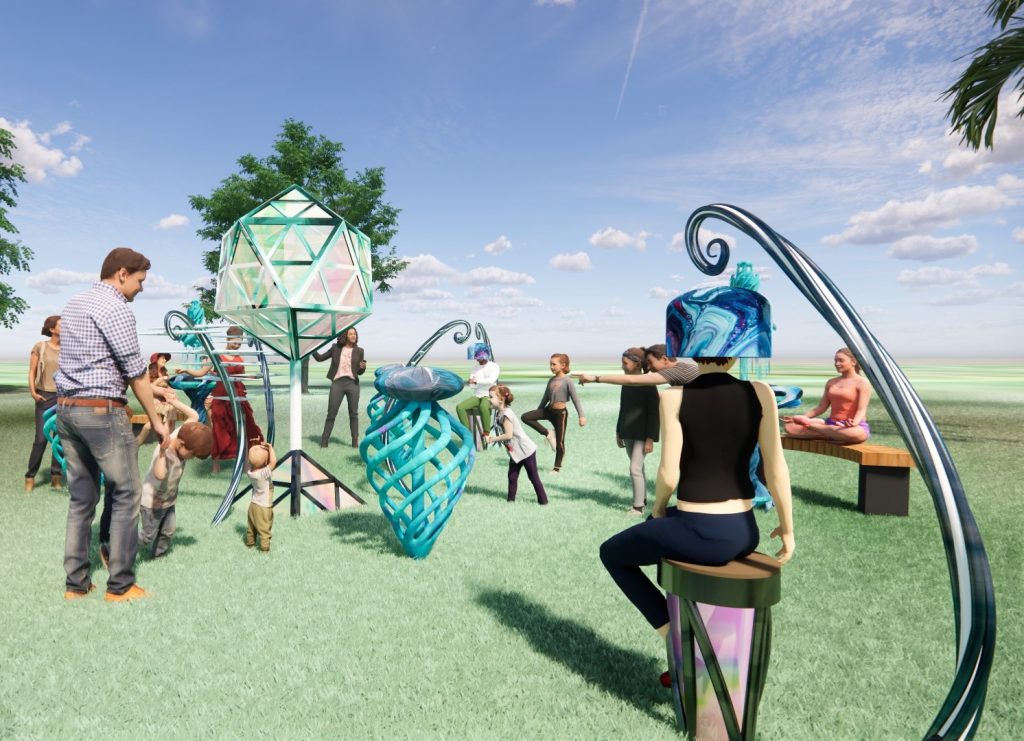 Synaesthetic Resonance
Floating environment commissioned by Global Eclipse Festival for their 2020 event in Patagonia, cancelled due to the pandemic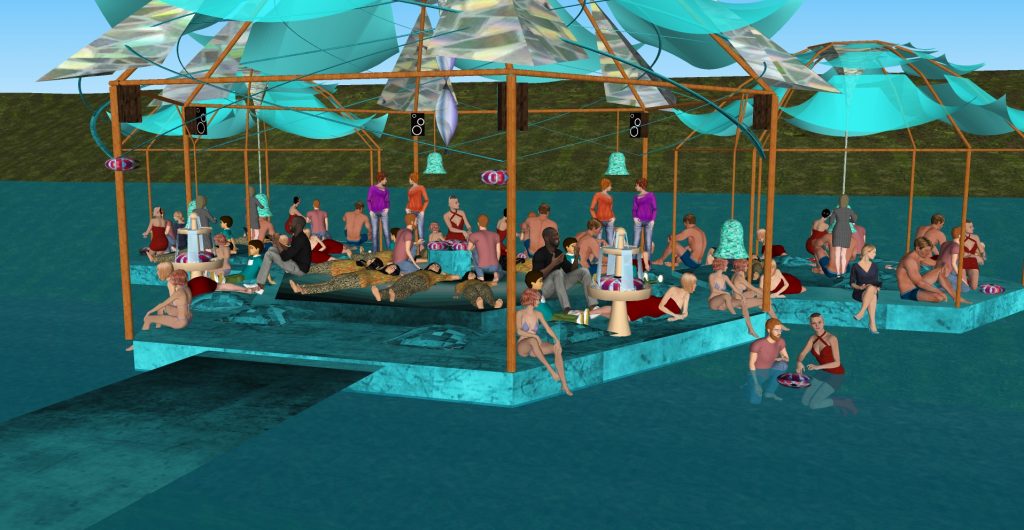 Support Roles
Looking Up Arts Foundation
Fabricator, onsite installation, and project coordinator | 2022 – present (gig based) | lookinguparts.org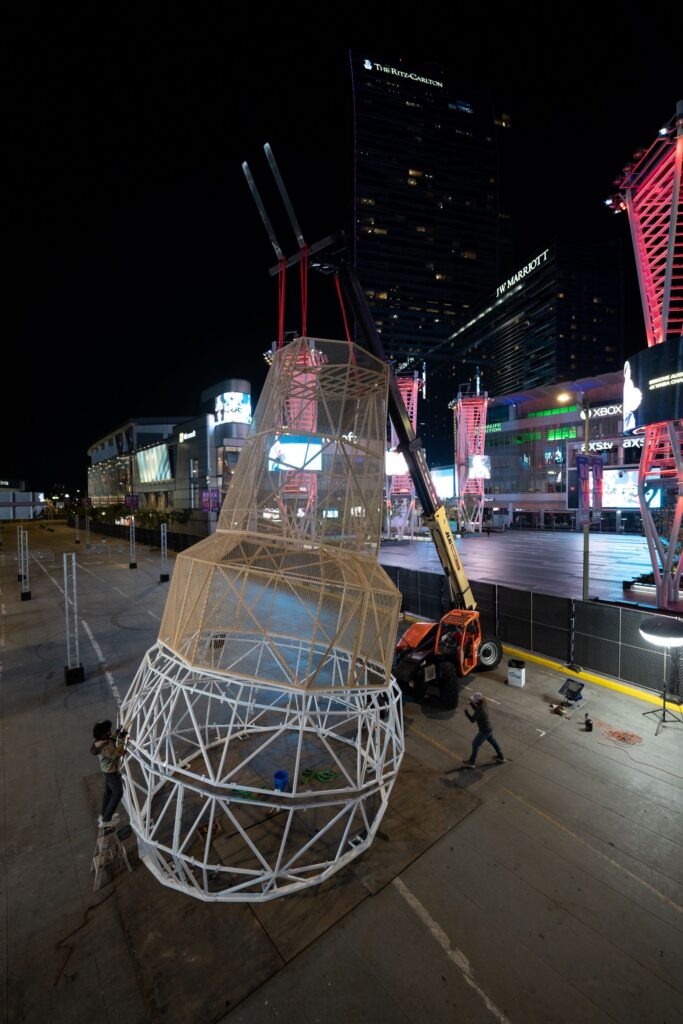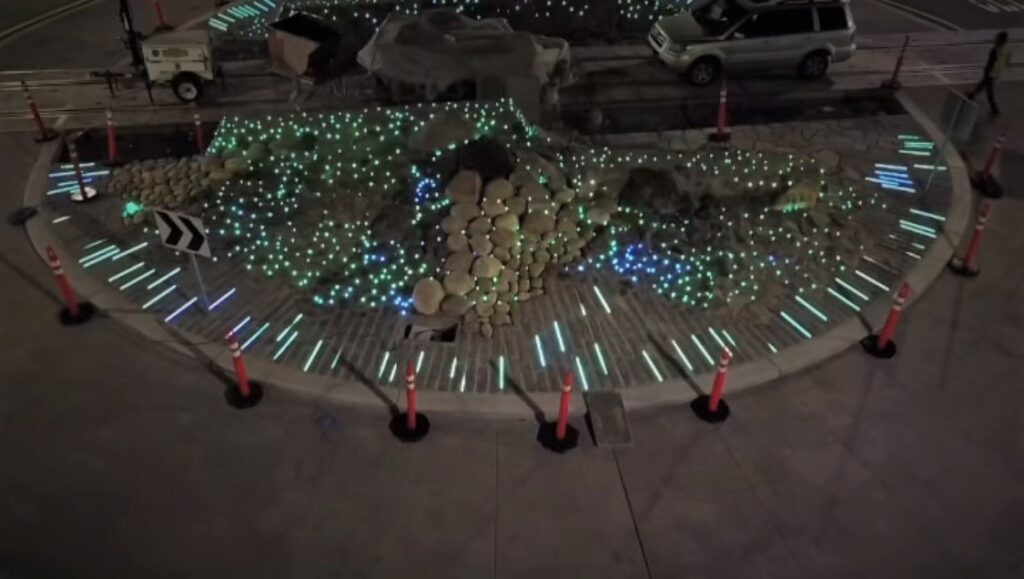 Davis McCarty Studios
Fabrication assistant and onsite installation | 2021 – 2022 | DavisMcCarty.com